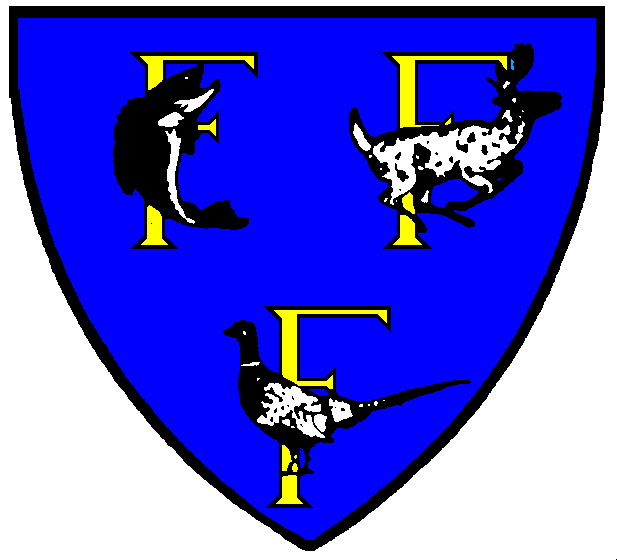 Fin, Fur & Feather Club of New Jersey
337 Route 526
Cream Ridge, New Jersey 08514
609.259.7309

A Proud Tradition and Heritage In Good Sportsmanship Since 1932

The Next Meetings Are: October 4 @ 10 AM - October 21 @ 8 PM - November 1 @ 10 AM

2015 Work Days
April 18th, May 23rd, July 25th, August 22nd, October 3rd.

Member Ken Foreman Passes Away

NEWS from BoatUS
These Fire Extinquishers May Not Put Out The Fire
Recall for Affected Models Include Mariner 10, Mariner 110, Mariner 5, and Mariner 5 G

Consumer Product Safety Commission
Kidde Recalls Disposable Plastic Fire Extinguishers Due to Failure to Discharge
This includes more than just marine fire extinguishers.
Sent in by our southern MD friend, Billy F.



Photo Gallery: From Buttons to Booner

The process of getting a whitetail from the button buck stage to the Boone and Crockett category is a mystical journey that includes a complex assortment of variables. It takes four basic ingredients to produce a buck with a 170-inch rack: genetics, habitat, herd management and age.
Sent in by Bob Kayes


Air Gun FAQ's

Facebooks New Jersey Hunting Forum
Started by one of FFF. Check it out and "LIKE"

Learn Sarver Heart Center's Continuous Chest Compression CPR
"This video is worth sharing," said Gordon A. Ewy, MD, director of the UA
Sarver Heart Center and one of the research pioneers who developed this method.

NATIONAL SALTWATER ANGLER REGISTRY
You must have this to fish in saltwater. Click to sign up for the FREE permit

Aerial Photos from 1931, 1947, 1963 and 1979
Notice when was the shooting hole enlarged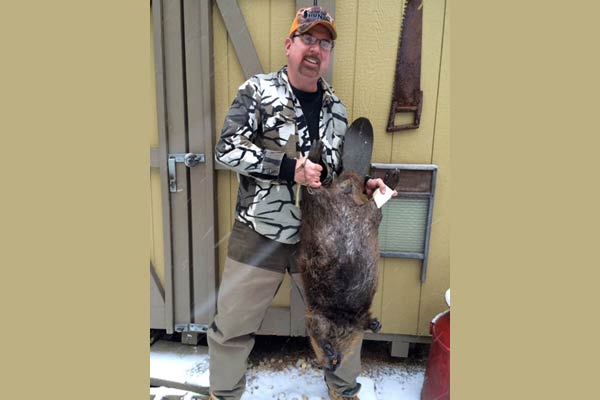 Jon Scheid with a 62 pound beaver from the point
Click on pic for a larger view



2015 FFF Buck U Tournament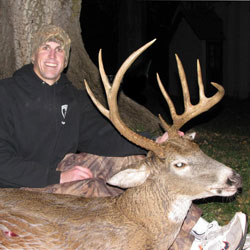 Largest Buck (by rack) harvested in 2015 - 2016 Seasons
Archery, Shot Gun & Muzzleloader Seasons (one winner only)

Contest from September 12, 2015 to end of winter bow season.

Must Register Before Harvesting Deer

Joisey Deer ONLY!

Open to members and immediate family members ONLY!
including spouse, kids, grandkids, parents and grandparents too!

One time $10 entry fee each person *** Enter as many bucks as you want!

Register at the meetings or email BUCKYOU at our website (@fffnj.com)

A picture and proof of check in tag is required.
Final determination (close calls) will be decided by total rack inches

Sign up at a meeting, call or E-mail buckyou at our website (@fffnj.com) to enter.
Once your e-mail or verbal commitment is received, you will be accessed the entry fee.

First it's Fluke U.....Now it's Buck You....Can't wait for Cocks for Kids
2015 Buck Week

Monday December 7th thru Saturday December 12th

Sunday Night Dinner
Thursday Night Court
Freedom

Four boxes keep us free:

the soap box, the ballot box, the jury box, and the cartridge box.



CLICK PHOTO TO ENLARGE

Mystery Photo

Ernie White in the FFF T shirt and Sam Masiello rehearsing in 1978.

I guess the mystery is what is Ernie's connection to FFF?

Many thanks to Bob Dill for all the work compiling our pictures,
not to mention the worlds best comments!! Thanks Dilly!!

To see more of the old photos documenting the history of this
great organization see the BYGONE DAYS PHOTO ARCHIVE PAGE

There is also a collection of pics submitted on the PHOTO PAGE
This Weeks Featured Advertisers
2015 YOUTH HUNTING DAYS
2015 YOUTH WATERFOWL DATES
NORTH 10/3 & 10/31 - SOUTH 10/10 & 11/7 - COASTAL 11/7 & 2/13

YOUTH DEER BOW - 9/26/2015 - YOUTH PHEASANT - 10/31//2015
YOUTH DEER FIREARM 11/21/2015 - YOUTH TURKEY - 4/23/2016


"Any man who thinks he can be happy and prosperous by letting the American government take
care of him should better take a closer look at the American Indian."............Henry Ford
You are visitor number



since September 9, 2001

Thanks for stopping by!




SIGN OUR GUEST BOOK READ OUR GUEST BOOK

Please feel free to sign our guestbook. We love to hear from you. If you are an
anti-hunter, anti-fisher or anti-sportsman, please go browse PETA or some other crap.
(Here is the link CLICK HERE) You have not been forced to browse our site
and we don't really want to hear your biased opinions of the sport we love.

Yours in good sportsmanship,
Webmaster

This site created and maintained by Kirk E.
Questions, comments and suggestions are welcome.
Follow the "Contact Us" button below





Site last updated October 4, 2015