Kids Fishing Contest
Saturday, June 15th

Every Kid ALWAYS Wins A Prize!!!

Contest is from 9:30 AM to 11 AM

Then stay for the Annual Picnic!!
Annual Picnic
Saturday, June 15th

Burgers, Dogs, Sausage, Pork Roll Clams, Beer
Door Prizes, Kids Games,

Starts 12 Noon


Please note this event is on SATURDAY!

Mark your calendars! More details to follow PLEASE call Dennis Edwards early to reserve your tickets!!
2013 FFF Fluke U Tournament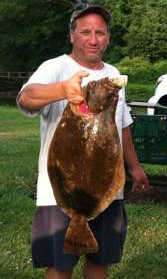 Largest Fluke caught during the Fluke Season
May 18th to September 16th 2013

Must Register Before Weigh In Of Fish

Open to members and immediate family members ONLY!
including spouse, kids, grandkids, parents and grandparents too!

One time $10 entry fee each person *** Enter as many fish as you want!

Register at the meetings

Fish must be weighted in on certified scale
Please pay all monies to the treasurer
No ticky, No prizy
Receipt from scale must be turned in to committee
80% Payout....Name added to plaque for 2013.